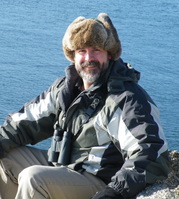 I spent this past weekend in Newport, RI and have returned with a wealth of new ideas. The sky was full of dramatic lighting, creating powerful effects on the surf. I dropped 4 paintings off at the Sheldon Fine Art Gallery on Bowen's Wharf. "Receding Tide", "Storm Clearing at Dawn", and "The Rocks off Conanicut Island", as shown on the new pieces page of this website, are now on exhibit there and available for sale through the gallery. A new painting that shows the Newport anchorage from Ocean Drive, is also new to the gallery. This has recently been added to the new pieces page. Over the past week, I completed a smaller painting to further explore the effects of backlighting on a rising wave. This new piece is entitled "Rising into the Light" and has already sold.

While in Newport, I had another opportunity to visit the Newport Gallery of American Art. This Gallery features a wide range of work by the 19th century Hudson River School artist, William Trost Richards. He is my favorite artist and I am always excited to see his originals. I highly recommend this gallery to anyone interested in classic American art.

The sea is a constant source of fresh inspiration to paint. Every day displays scenes and effects that seem entirely new. I plan to have a new series of seascapes underway soon, even as I work to finish a couple autumn paintings begun in October. I know however, that once the winter's snow arrives, I'll be torn between painting snow and painting the sea. Too much wonder and too little time to paint it all. This is a fantastic problem to have.